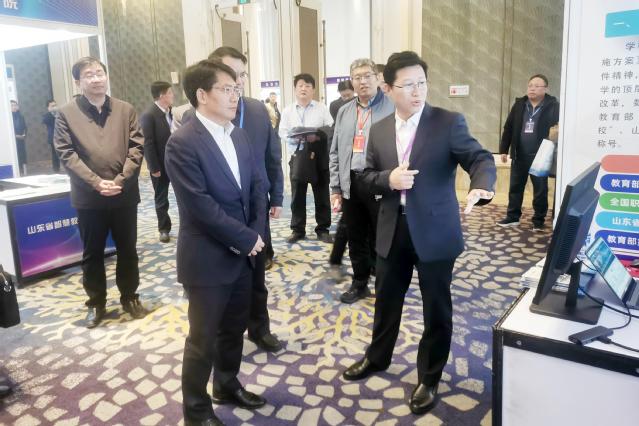 By Dong Quanyue | Qingdao Vocational and Technical College of Hotel Management
Shandong Smart Education Seminar was held in West Coast New District of Qingdao from November 10 to 11 . Deng Yunfeng,Vice Governor of Shandong province, attended the meeting and delivered a speech. Zhang Zongguo, Vice President of the college, made an experience exchange in the sub-forum of the conference.
During the same period of the conference, Construction Achievement Exhibition of Demonstration Zone (School) was held, and the college participated in the exhibition as a founding institute of Smart Education Demonstration School .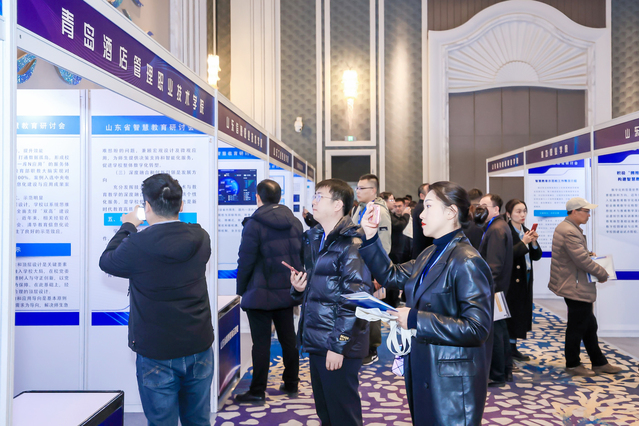 Deng Yunfeng visited the booth of the college and expressed his affirmation of our achievements in the popularisation of online learning space, digital transformation of professions, and school governance empowered by big data, etc. The exhibition showed all aspects of the college's efforts to build a model district (school) for smart education.

The exhibition demonstrated the school's practice and experience of actively exploring the innovative integration of information technology and education and teaching with Digital Campus Pilot of the Ministry of Education and Wisdom Education Demonstration School of Shandong province as an opportunity.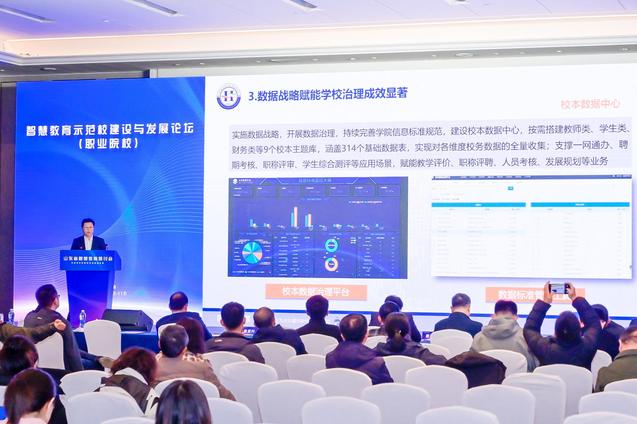 In the construction and development forum of smart education demonstration school (vocational colleges), Zhang Zongguo made a speech digital empowerment development, talent navigation future , and introduced the college's digital transformation practices and the results of smart education construction from the concept of the goal, top-level design, protection system, education and teaching, teachers and students literacy etc.

With the construction of Shandong Smart Education Demonstration School as a grasp, the school will continue to focus on the curriculum to improve the quality of excellence, education evaluation reform, information literacy enhancement etc., explore the integration of information technology and education and teaching path, and strive to create a new situation of digital transformation.