International Cruise Crew Management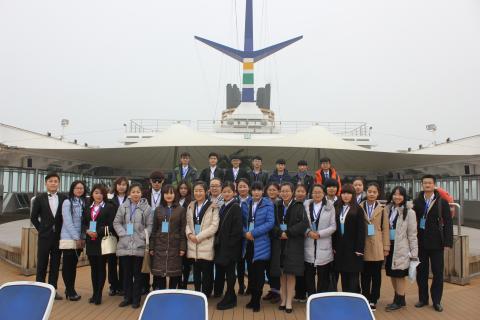 As the Qingdao cruise talents training base, the international cruise crew management specialty integrates the high-quality teachers and practical training conditions, and is committed to cultivating the international cruise service and management talents who have fluent English, cross-cultural communication ability, proficient Cruise service skills and professional pressure resistance ability, and are rich in innovation and team cooperation spirit. We carry out three-year training mode: one-year's management basic theory + cruise basic knowledge, one-year's cruise service skills + cruise management improvement, one-year's professional license examination + internship. Cruise professional English and lots of oral English training are throughout the three-year training process.

We're specialized in deep cooperation with some enterprises like Qingdao Pengteng International Technical Cooperation Company, Shanghai Changhang Group, Weihai International Technical Cooperation Company which accept more than 100 students every year. We Keep close contact with relevant administrative departments and industrial organizations such as Qingdao Tourism Bureau, Qingdao International Cruise Port, Qingdao Cruise Yacht Association, etc., and strive to build a diversified cooperation platform integrating teachers, scientific research, courses, internships and training.