1.A Global Institute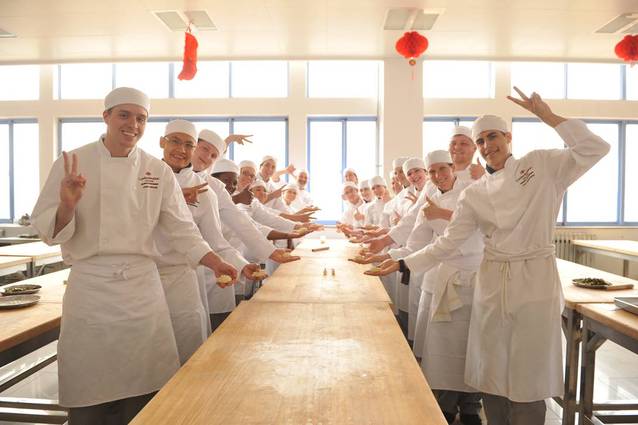 Currently the college attracts around 15000 students, including exchange students and international students from Korea and Taiwan province. The college has established an extensive cooperative relationship with the educational institutions and enterprises in Switzerland, USA, France, Germany, Singapore, Korea and Hongkong, Macau, Taiwan province. The high level international communication pattern, which exports local high-quality educational resources and introduces foreign high-quality educational resources, has been built.
Our International office celebrates the great diversity of our student body, which encourages cross cultural integration from the very beginning. We also organize some events to mark the great world celebrations such as Christmas, New Year!
We very much look forward to making you part of our world at QVTCHM!
2.Information on Qingdao
Click HERE to watch the video of Qingdao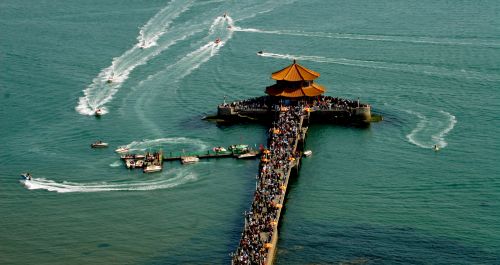 Qingdao ( also spelled Tsingtao) is a city in eastern Shandong Province on the east coast of China. It is the largest city in its province. As of 2014 Qingdao had a population of 9,046,200 with an urban population of 6,188,100. Lying across the Shandong Peninsula and looking out to the Yellow Sea, it borders Yantai to the northeast, Weifang to the west and Rizhao to the southwest.
Qingdao is a major seaport, naval base, and industrial centre. The world's longest sea bridge, the Jiaozhou Bay Bridge, links the main urban area of Qingdao with Huangdao district, straddling the Jiaozhou Bay sea areas. It is also the site of the Tsingtao Brewery, the second largest brewery in China.
In 2017, Qingdao ranks 38th in the Global Financial Centres Index published by the Z/Yen Group and Qatar Financial Centre Authority, the other Chinese cities on the list being Hong Kong, Shanghai, Shenzhen, Beijing and Dalian. In 2007, Qingdao was named as among China's top ten cities by the Chinese Cities Brand Value Report, which was released at the 2007 Beijing Summit of China Cities Forum. In 2009, Qingdao was named China's most livable city by the Chinese Institute of City Competitiveness.
Qingdao attracts many tourists due to its seaside setting and temperate weather. Parks, beaches, sculptures and unique German and modern architecture line the shore. The central tourist information, the Qingdao Information Centre for International Visitors, is located on Middle Hong Kong Road.
3.Location and Facilities


The college is located in the world famous Mountain Lao scenery area of Qingdao and occupies an area of 660 hectares with a total classroom and office space of 240,000 square meters. It has multimedia classroom, computer room, language lab, campus network, campus radio and television and other modern teaching facilities and advanced equipment. The college has a modernized library, which has millions of collection literature.
4.Accommodation
Campus Student Accommodation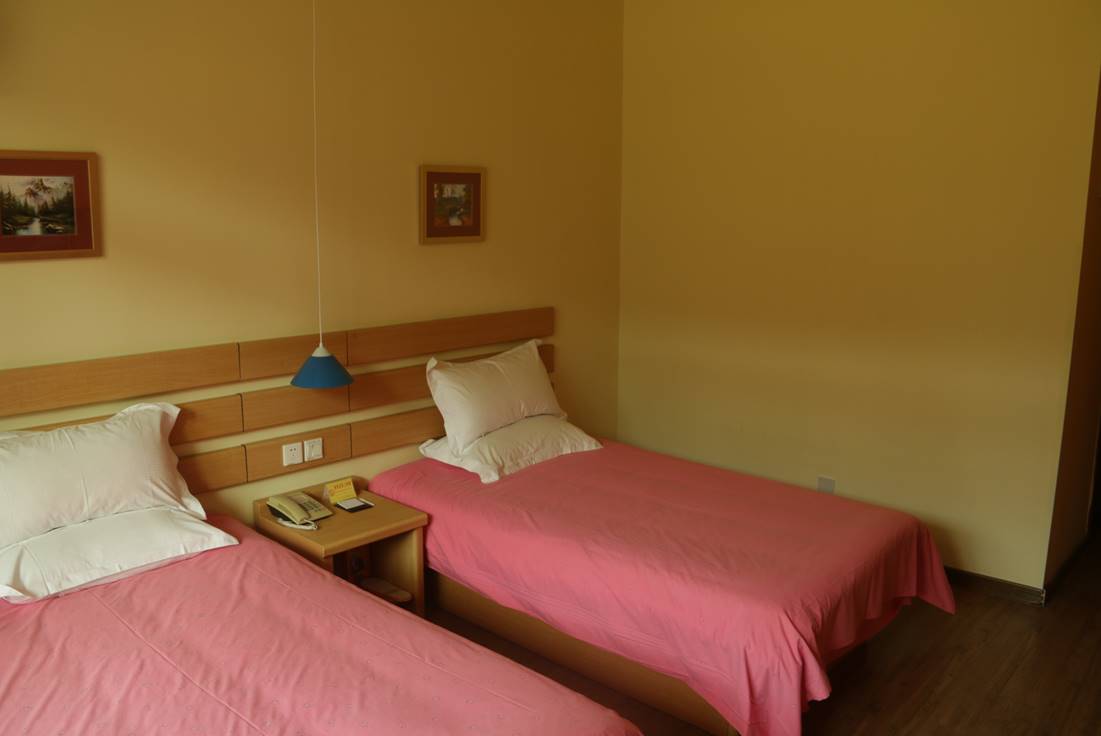 International Exchange Center consists of 20 Single En-suite rooms and 15twin-bedded rooms, of which 3 are suitable for disabled access. These apartments are located on the Campus with easy access to all QVTCHM services and facilities.
Facilities at International Exchange Center include:
• On site reception
• 24 Hour Security
• En suite bedrooms
• Wi-Fi
• Multi Channel TV
• Full Maintenance Service
• Electronic Key Card System
• Chinese Restaurant
• Parking Facilities
• Secure Car & Bicycle Parking
• Nearby Shopping Facilities
• 5 minutes' walk to riverside
• Public Transport Links to city centre
Click HERE to watch the video of QVTCHM