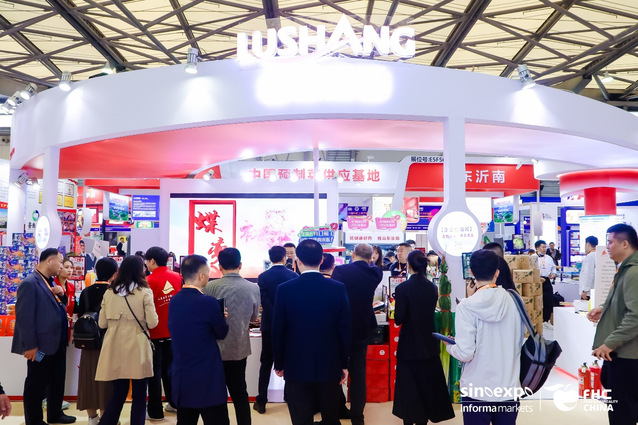 By Dong Quanyue | Qingdao Vocational and Technical College of Hotel Management
The Shanghai Promotion Conference of Delicacy -Shandong Prepared Foods was held in Shanghai New International Expo Centre from November 8th to 10th, and the college organised a team to participate in the conference.
Mr. Wang Xuchao, Chairman of the Board of Directors of Lushang Group, visited our booth to know in detail about the R&D and design of the college's prepared dish products, the formulation of industry standards for prepared Foods and the transformation of the R&D results of the Qingdao Institute of Prepared Foods Industry Research.
The Delicious Shandong Prepared Foods Shanghai Promotion Conference aims to better demonstrate the development level and advantages of Shandong's prepared Foods industry and promote its brand.
Attracting guests to stop and watch, the college's booth, with the theme of Taste and Flavour", demonstrated the latest achievements of the college in recent years in the areas of product design, research and development of prepared foods and the formulation of industry standards, workshop pastry skills, inheritance and innovation, and so on.
As a college of Lushang Group, the college will rely on the Qingdao Institute of Prepared Foods Industry Research, closely integrate with the construction of the specialty group of the Double High-level Program, continue to give full play to its special expertise in skills and deepen the integration of production, teaching and research, so as to help the Group occupy the heights of the development of the prepared foods industry, and to create an integrated innovation of the whole industry chain of prepared foods.