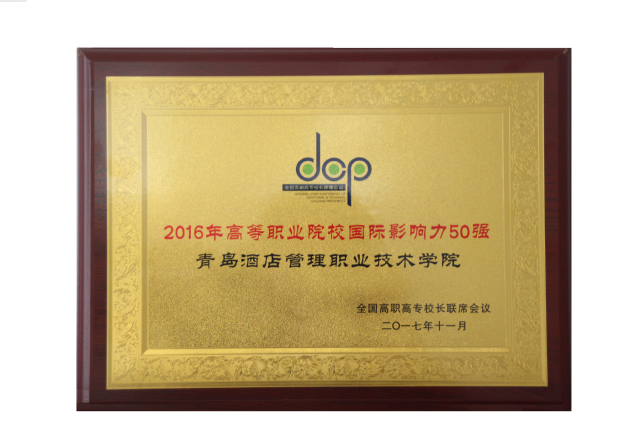 In 2012, the college was selected as the very first special features elite skill-based project construction unit, the first batch of educational informationization experimental units of Ministry of Education.

Relying on the advantages of running college linked with industry, the college established the policies of professionalism, employment orientation, and practice combined with education, being the top over all as well as the directives for cultivating the top and mid-level talents in the field of tourism and hotel industry.
The college now has 2 China central government funded majors, 2 provincial example majors, 7 provincial characteristic majors, 10 provincial key construction majors, 37 provincial excellent courses, 1 central government financially-supported training center, 1 provincial key training room, 2 provincial teaching teams, 8 provincial teaching achievement prize, 8 provincial teaching reform projects, 18 provincial or above excellent or standard teaching material. Recent years, the college gained 26 gold medal of National Vocational Skills Competition, owned 9 categories vocational skills training and identification base, 11 skill identification centers which could take 31 skill assessments, nearly covered all specialties, and 72 productive practice room.
The college has established depth cooperative relationship with large-scale enterprises such as Intercontinental, Vanke, Home Inn Group and Shandong Zhongdi Convenient Co., Ltd., exploring and co-establishing operating system and management mechanism.
The college is a provincial civilization unit, which awarded the National and Provincial Excellent Vocational Education Unit, National Excellent Business Vocational Education Unit etc. It has made remarkable achievements and successfully passed the evaluation of cultivating the talents of Shandong Province vocational college, evaluation of training in high-level vocational college of moral education and of campus ethical development. The college has initiatively create the "Trinity" personnel training mode and "Two Points, Three and One Fusion" characteristic moral education mode.