Department of Tourism and Hospitality
Welcome to the Department of Tourism and Hospitality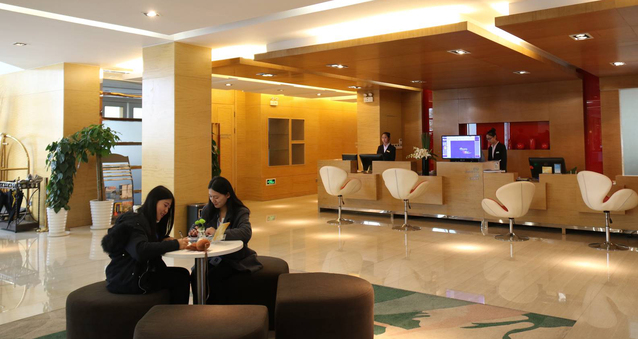 The Department incorporates and promotes a wide range of academic disciplines, including:Hotel Management,Tourism Management,Exhibition Planning and Management,Overseas Tourism,Applied Japanese,Applied Korean and Cabin Services.
Among these majors the former 3 are the Characteristic Specialty of Shandong Province and the latter 2 are teaching reform majors of our college. We have 4 top-quality courses of National Educational and Vocational Committee and 8 provincial top-quality courses.
Our college has a faculty of 70, who have rich experiences both in theory and practice, and 100% are double-professionally-titled teachers and have overseas training experiences and industry's temporary experiences; what is more, more than 98% have Master's Degrees or even higher degrees. At present our college owns in-campus international communication center, training center and practical bases of Shandong Tourism Company. We have long-term relationship with over 60 international hotels home and abroad. At the same time we opened Zhongyi Hotel Management Company and promoted all kinds of businesses based on the advantage of faculty.
Our department won the first prizes in the first Nation-wide "Kaiyuan Cup" Service Skills Contest hosted in 2009, Nation-wide Tour Guide Elegant Demeanor Contest in 2010, and Shandong "Modern Hotel" Service Skills Contest in 2012. The major of tourism management of our college always ranks first in Shandong province from 2010 to 2013