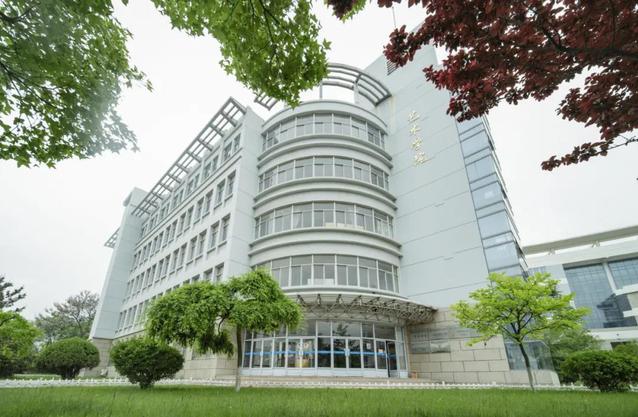 By Dong Quanyue|Qingdao Vocational and Technical College of Hotel Management
The college was selected into the second batch of Green Schools,according to the recent announcement of Department of Education and Development and Reform Commission of Shandong province.
The college attaches great importance to the establishment of green schools. Through self-assessment, declaration, acceptance, spot check and review and other procedures, the college has met the criteria for the establishment of green school evaluation norms, ranking 11th among the 44 selected universities in the second batch.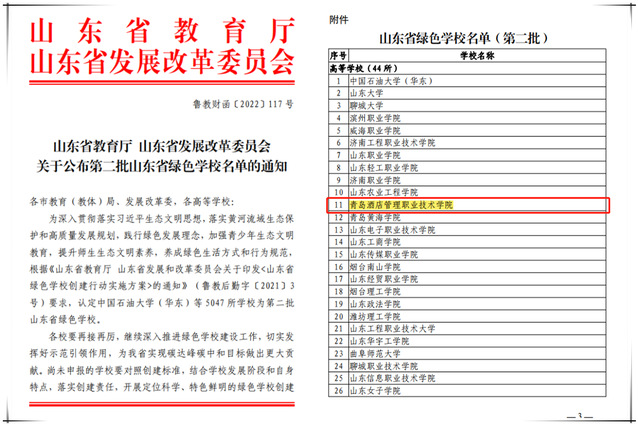 In recent years, the college has adhered to the concept of green development, and integrated the concept of ecological civilization into the campus cultural life and school work. We've built green energy-saving buildings and ecological civilization education chain, carried out rich and colorful activities, strengthened students' ecological civilization awareness, and cultivated students' ecological civilization behavior, which has realized the continuous improvement of teachers and students' civilization and green campus life.
The selection of Shandong Green School is an important achievement of the college in promoting the construction of campus ecological civilization.

The college will take this opportunity to summarize construction experience, focus on energy conservation and consumption reduction, and guide teachers and students to constantly strengthen the awareness of conservation and environmental protection.
We'll also integrate green development into the connotation construction of the college, improve the long-term mechanism of ecological civilization construction, create a beautiful, clean, low-carbon and environment-friendly campus environment, and help the school develop in a high-quality way.