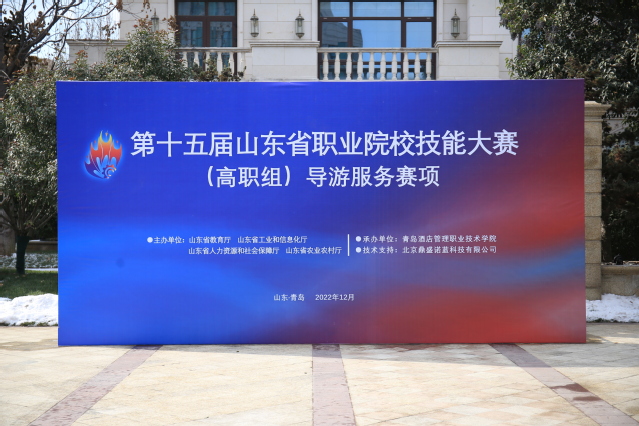 By Dong Quanyue | Qingdao Vocational and Technical College of Hotel Management
The Tour Guide Service event of the 15th Shandong Vocational College Skills Competition (Higher Vocational Group) was held in the college from December 22 to 23, with 34 teams from across the province participating. Li Jinshan, a student of our college, won the first prize, and Yang Ange was awarded as an excellent instructor.
The Competition was hosted by four departments including Department of Education, Department of Industry and Information Technology, Department of Human Resources and Social Security, and Department of Agriculture and Rural Affairs of Shandong province.
This event is an individual competition and it's in line with the standards and requirements of the national competition, including five parts, namely, the knowledge test, the interpretation in selected scenic spots, the creation and interpretation of on-site tour guides, the oral English test, and the application of talents. The event focuses on the examination of the contestants' theoretical knowledge base of the tour guide, the ability to create tour guide words, to explain, to speak English, and to use the tour guide's talent.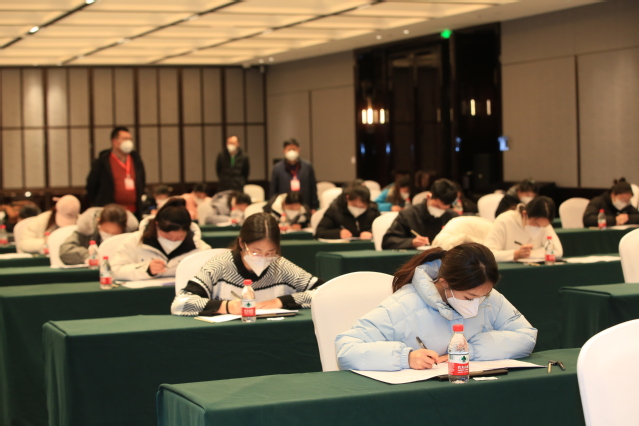 This tour guide service event aims to take tour guide service skills which is the core link of tourism service skills as the carrier, show the style of tour guide skills, inherit the essence of Qilu culture, and further improve the quality of tourism professional talent training.
In addition, in order to ensure fairness and accuracy, this event uses the same platform as the national competition, and intelligently completes the encryption of players, lottery of competition topics, scoring etc. At the same time, three online viewing areas have been set up, namely, the creation and interpretation of tour guides' words and the interpretation of self-selected scenic spots, the oral English test of tour guides, and the application of talents. The participating teams can watch the competition through live broadcast, with a total of 4,788 people watching the competition.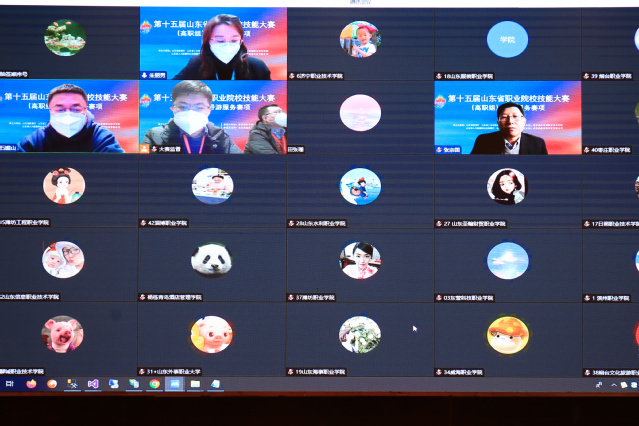 In order to make preparations for the event, the school has set up a special leading group and working group, set up an office of the event executive committee, and formulated strict procedures and implementation standards from the event briefing, pre-competition team leader meeting, expert review meeting to the contestants' recording, live broadcast, and judges' scoring.
So far, the college has undertaken three tour guide service events of provincial vocational college skills competition. The successful holding of the competition fully demonstrates the quality of the achievements of the reform and construction of the school's cultural tourism vocational education, and also lays a more solid foundation for training more versatile talents.