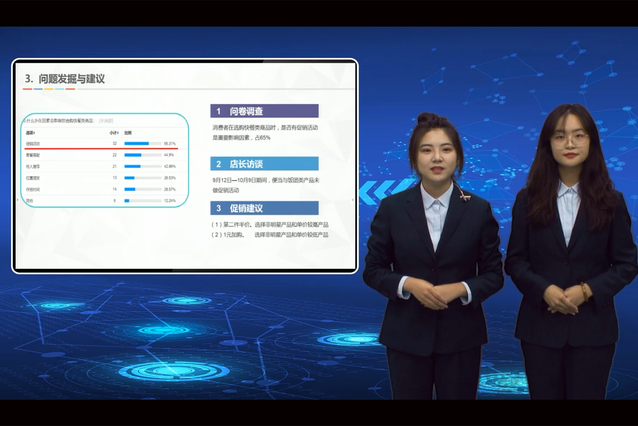 By Dong Quanyue | Qingdao Vocational and Technical College of Hotel Management

The 9th China Retail Rising Star Competition ended successfully in recent days. The representative team composed of Xing Jingwei and Zhang Na, majoring in chain operation and management of class 2021 of the School of Business Administration, won the first prize and Hengxin Scholarship with the second overall score. Fang Yue and Fang Ruijing, teachers of chain operation and management, were awarded Excellent Instructors.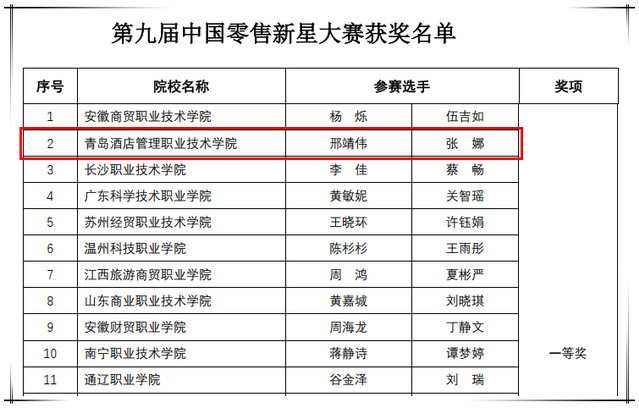 The competition was hosted by the China Chain Store and Franchise Association. A total of 93 college teams from all provinces (cities) and autonomous regions across the country participated. Focusing on the advanced technology of enterprises in the trade industry, the Competition integrates the real work process, project tasks and requirements into the competition link. The Competition sets up three modules: industry course learning, industry practice course assessment, case study and analysis report. It aims to comprehensively test the professional construction level of each participating team, and improve the professional quality, technical skills and innovation and entrepreneurship ability of future trade practitioners in the industry.

In recent years, the modern business logistics professional group has actively carried out digital upgrading and constantly improved the practical teaching conditions. The award-winning case came from the productive training base in the professional group, and the case report was unanimously recognized by the judges.