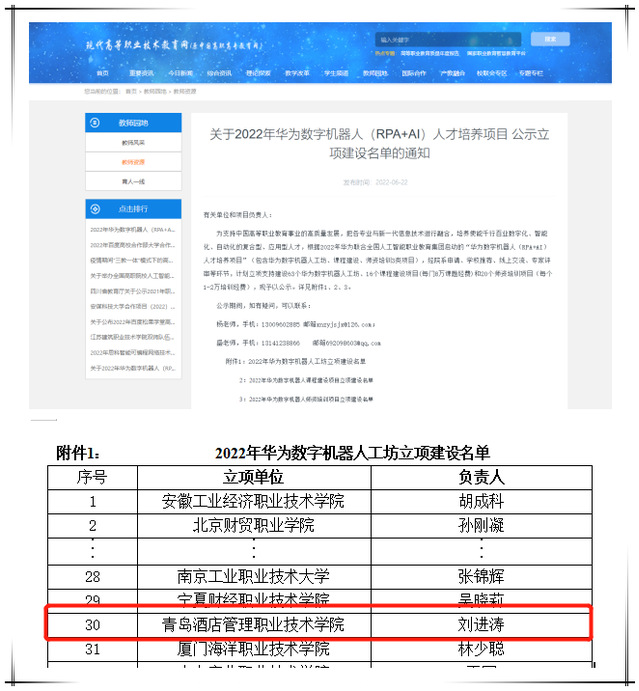 By Dong Quanyue | Qingdao Vocational and Technical College of Hotel Management

The Huawei Digital Robot Workshop project declared by the School of Accounting was successfully selected according to the recent notice on the modern higher vocational and technical education network.
The 2022 Huawei Digital Robot (RPA+AI)Talent Training Project were jointly launched by Huawei's Global Technical Service Department and the National Artificial Intelligence Vocational Education Group.
The RPA(Robotic Process Automation) +AI Talent Training Project aims to support the high-quality development of China's higher vocational education, promote the deep integration of specialties and the new generation of information technology, and establish a national project to cultivate high-tech skilled talents who can make the development of digitalization, intelligence and automation of thousands of industries.
The approval of the project is a new measure for the School of Accounting to deepen the integration of industry and education, and a useful attempt to further promote the digital transformation and upgrading of Finance and Economics majors.