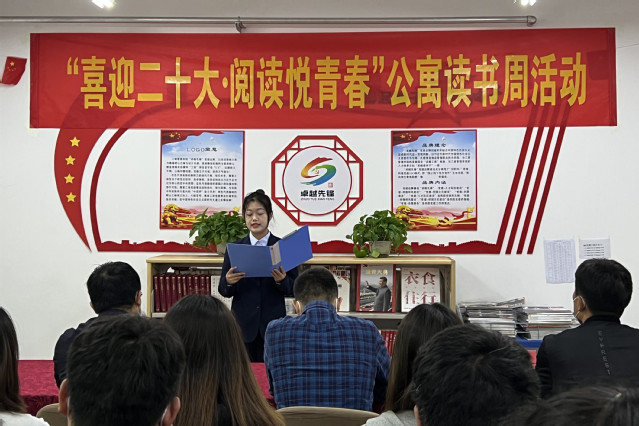 By Dong Quanyue | Qingdao Vocational and Technical College of Hotel Management
Based on the apartment Yasu Bookstore and library collection resources, Apartment Reading Week was launched for students by the Student Office and the Education Information Center on the afternoon of May 12.
Aiming at reading and learning, this Apartment Reading Week is guided by Party construction, and introduces the rich collection resources of the library into student apartments. By configuring all kinds of Party history books in Yasu Bookstore, we enrich the students' reading and learning, guide students to improve themselves, further expand the functional attributes of the apartment, stimulate the educational potential of the apartment, and enhance students' sense of acquisition and happiness.
Students participating in Apartment Reading Week said that reading a good book is like reading a good picture and listening to a famous song, and we love to read classic revolutionary stories, pursue the footprints of revolutionary martyrs and pass on the revolutionary gene from generation to generation.