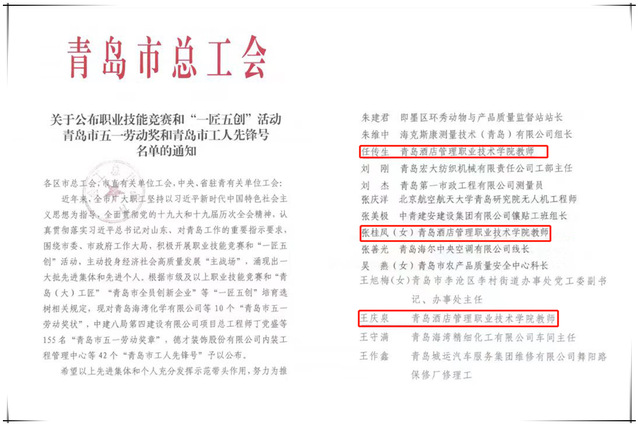 By Dong Quanyue | Qingdao Vocational and Technical College of Hotel Management
Zhang Guifeng, Ren Chuansheng and Wang Qingquan of the School of Culinary Arts has won the Qingdao May Day Labor Medal according to the recent notice issued by the Qingdao Federation of Trade Unions.
In recent years, to strengthen the construction of teacher teams, the college has created a strong working and learning atmosphere to cultivate teachers' comprehensive quality and teaching skills, promote the balanced development of teachers, and actively create conditions and platforms for teachers to grow and become talents.
At the same time, we have focused on cultivating the professionalism of teaching staff, guided teachers to strive for excellence, and trained a large number of excellent teachers with good ethics and exquisite skills.