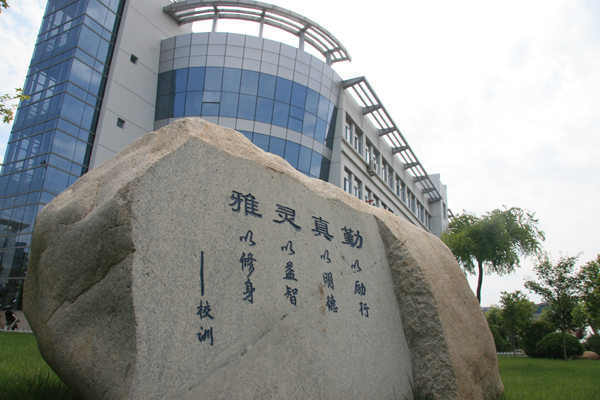 By Dong Quanyue|Qingdao Vocational and Technical College of Hotel Management

The college has won the excellent grade, which is also the fourth consecutive year in the performance assessment of provincial institutions ,according to the recent notice of the office of the assessment leading group of the CPC Shandong Provincial Committee.
In 2021, the college implemented the fundamental task of building morality and cultivating people, adhered to the theme of high-quality development and the construction of Double High-level Program as the main line, and made new achievements in various work.
The Party Committee of the college was awarded the title of Advanced Grass-roots Party Organization in Shandong Province.
The 14th Five-year Development Plan was completed.

The contract was signed with Ling Peixue, academician of the International Eurasian Academy of Sciences and the chief scientist of the Lushang Group.

Led the revision of two professional profiles and teaching standards.

Passed the acceptance of the national modern apprenticeship pilot project.

Selected into the teaching innovation team of national vocational education teaching.

Won two national scientific research projects.

Alumni were praised by officials of People Daily.

Passed the review of provincial high-quality schools, diagnosis and improve and the acceptance of brand professional groups.

Won the first prize of two national vocational college skill competitions.