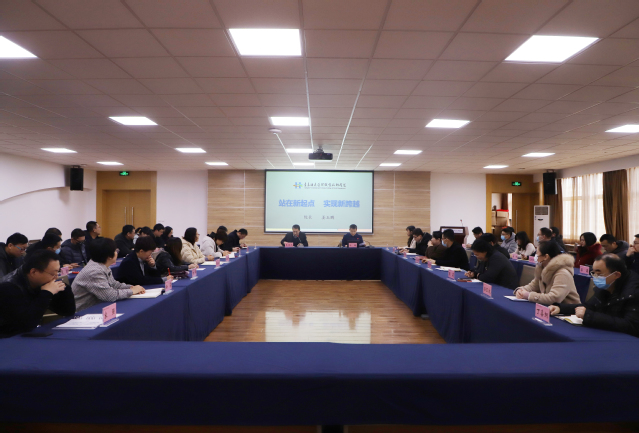 By Dong Quanyue|Qingdao Vocational and Technical College of Hotel Management


The meeting of professional and technical personnel newly promoted with senior titles was held in the conference room of the Administrative Building on January 5.
President Jiang Yupeng attended the meeting and congratulated all teachers newly promoted to senior professional titles. This meeting aims to enhance the sense of ceremony, honor and mission of professional title promotion, which reflects the college's respect for talents.
President Jiang required that newly promoted personnel with senior titles should clarify their development objectives and plans, shoulder the mission of building morality and cultivating people, abide by teachers' ethics and style, have the courage to take responsibility and innovate, and strive to make greater progress and achieve new leaps in personal professional growth with the development of the college.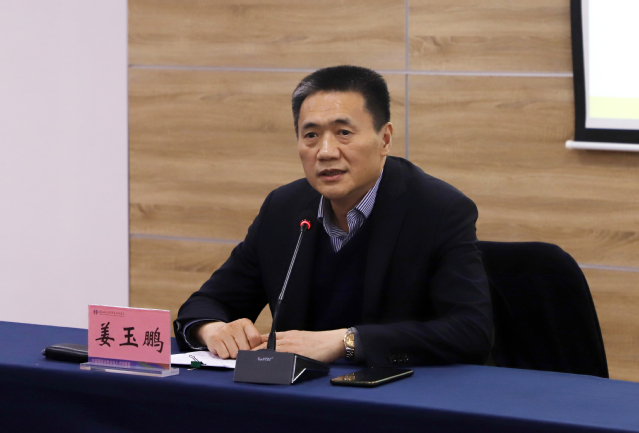 President Jiang hopes that everyone will take this promotion as a new starting point, never forget the original intention of education, keep in mind the mission of education, develop and make progress together with the college, and strive to promote the construction of the Double High-level Program and high-quality development of the college.

On behalf of the newly promoted teachers, Ms. Quan Guohua and Mr.Yan Xiaolei expressed their gratitude to the college, saying that they would continue to implement the fundamental task of building morality and cultivating people, actively take the initiative in education and teaching, scientific research and ideological guidance, and contribute to the high-quality development of the college.
At the meeting, Deputy Secretary Song Chao summarized the basic situation of professional title evaluation and employment of the college in 2021. Song Chao stressed that professional title promotion is the key to teachers' professional development. He hoped that everyone would enhance their learning awareness, improve their sense of mission, give play to the exemplary and leading role of personnel with senior professional titles, and contribute to the development of the college.