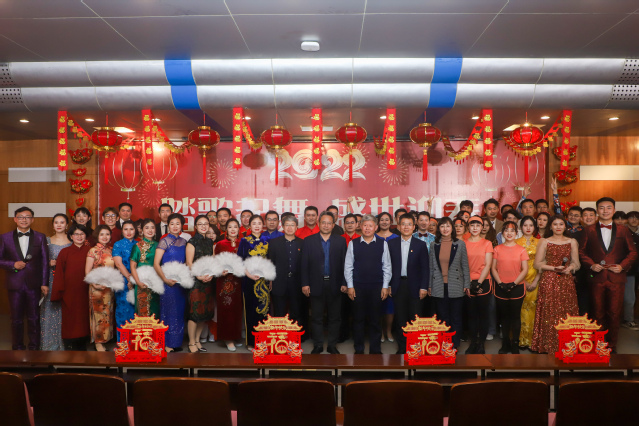 By Dong Quanyue|Qingdao Vocational and Technical College of Hotel Management

The 2022 New Year Gala themed Singing and Dancing, Spring Greeting was held in the Academic Lecture Hall on the afternoon of December 30. The leaders of the college came to greet teachers and welcome the arrival of the new year of 2022.
The gala kicked off in the opening dance the Beautiful China Year , and the whole party was integrated into a variety of artistic forms such as runway show, song, dance, sitcom, sketch, crosstalk and so on. The party ended with dance performance of Auspicious Heaven and Earth.