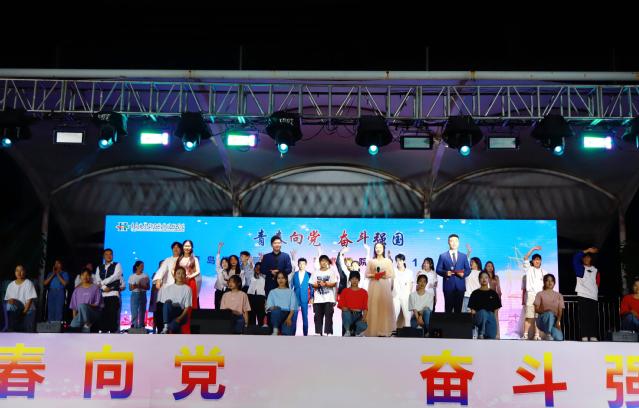 By Dong Quanyue|Qingdao Vocational and Technical College of Hotel Management

Freshmen Welcome Party was held in the stadium on the evening of September 14. President Jiang Yupeng, officers of military training watched the party with freshmen and counselors.
Focusing on the theme of Youth striving for a powerful country to the Party, the party was mainly carried out in three chapters of "QVTCHM at first sight, Youth striving for the party and Dreaming and sailing". Combined with the forms loved by the audience such as song and dance, situational drama and reading, it fully demonstrated the positive and vigorous youth of the young students.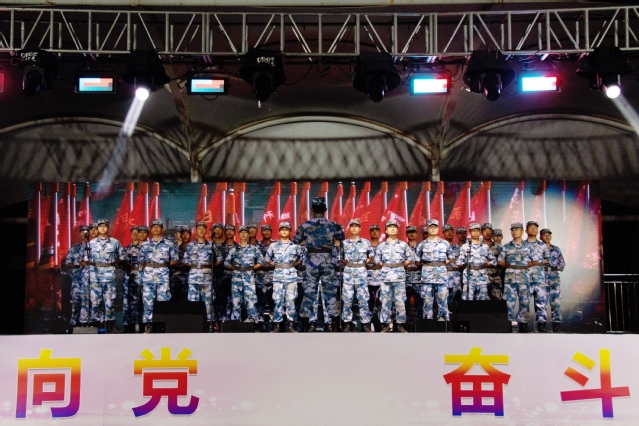 The special program brought by the training instructors makes the camouflage light up the youth campus instantly, and promotes the effective integration of campus culture and military camp culture.

The party ended with the song of "Proud Young People".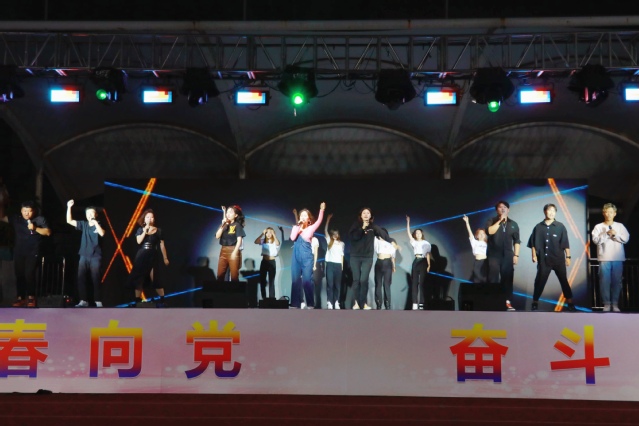 The party not only built a platform for students to show themselves, but also enriched students' campus cultural life.

At the same time, it is also another vivid practice to strengthen the ideological guidance of young people, cultivate young students' patriotic feelings and strive to cultivate students' all-round development.