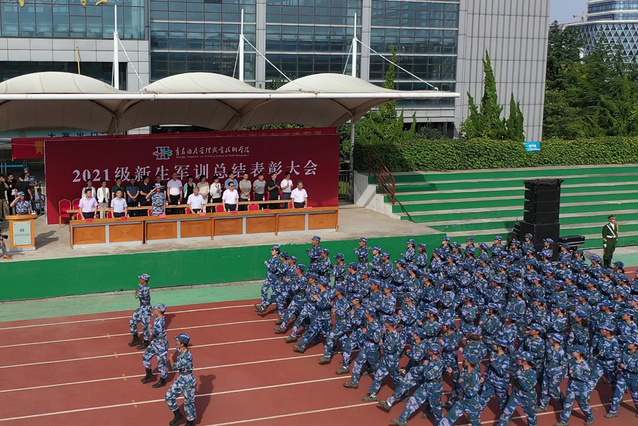 By Dong Quanyue|Qingdao Vocational and Technical College of Hotel Management

The College held a summary and commendation meeting for freshmen of class 2021 in the stadium on the morning of September 16.
The head officer of the new military training regiment presided over the military training parade. The students walked with sonorous steps and loud slogans, and showed their vigorous youth and firm responsibility with a positive attitude and uniform pace.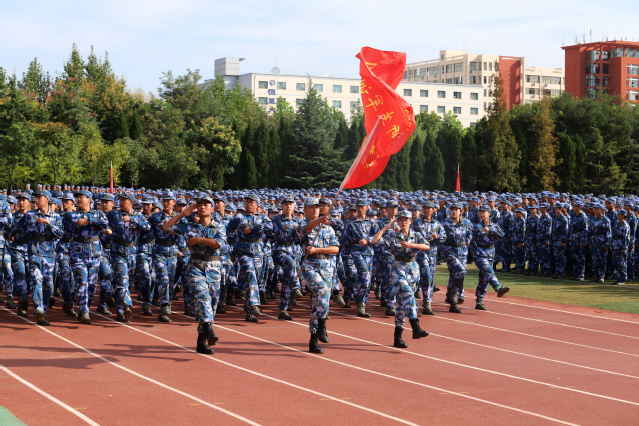 On behalf of the college, Li Da, Secretary of the Party committee of the college, expressed his heartfelt thanks to the military leaders, training instructors and teachers for their hard work, and extended warm congratulations to all freshmen who successfully completed the military training.

Li Da pointed out that this year's military training coincides with the 100th anniversary of the founding of the Communist Party of China and the opening year of the 14th Five-year Plan, which is of special significance. Through the military training, the students have strengthened their physique, honed their will, made good achievements in queue training, internal health and national defense knowledge, and greatly exercised and improved their ideology.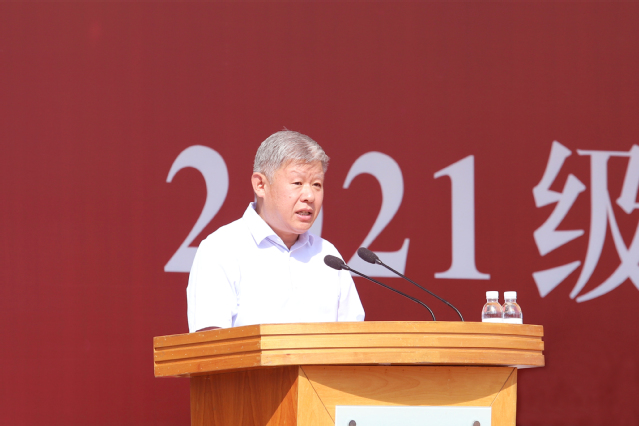 Li Da hopes that all students will cherish the achievements of military training, further carry forward the fine tradition of revolutionary soldiers and the enterprising spirit of hard work, unity and progress and never give up in their future study and life, and strive to cultivate themselves into high-quality, skilled and professional talents needed by the society.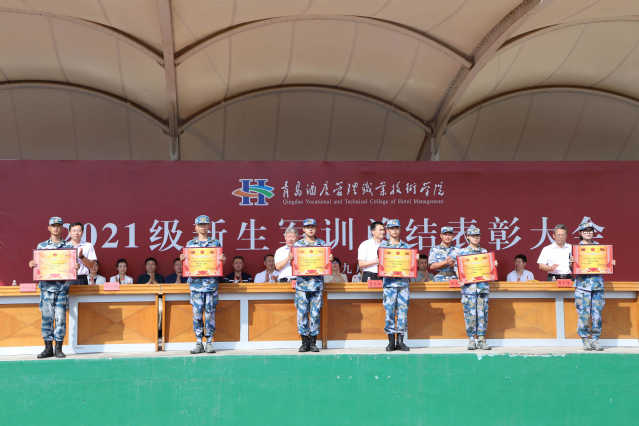 The head officer of the Naval Submarine Academy read out the list of military training model platoon, internal affairs model platoon, excellent teaching assistants and military training model, and the participating leaders presented awards to the commended unit representatives.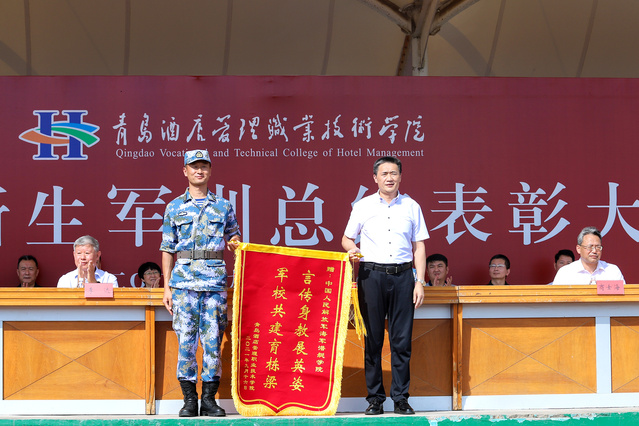 On behalf of the Academy, Jiang Yupeng presented a banner to the head officer of the Naval Submarine Academy and expressed his heartfelt thanks to the training troops for their strong support for the military training.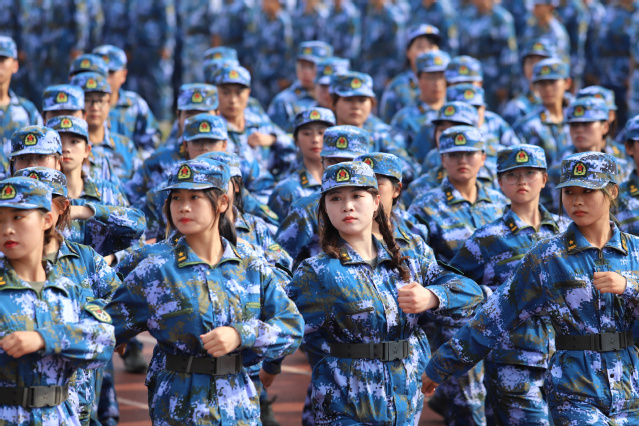 Wang Ziqiong, a student participating in the military training, made a speech, saying that they should bear in mind the school motto of Diligence, Sincerity, Smartness and Elegance, carry forward the school spirit of Love, Strength and Responsibility, be diligent in learning and thinking, and practice the youth oath with practical actions.

The military training of freshmen has been successfully completed, and the freshmen have fully started their professional learning and worked hard to start a new college life.