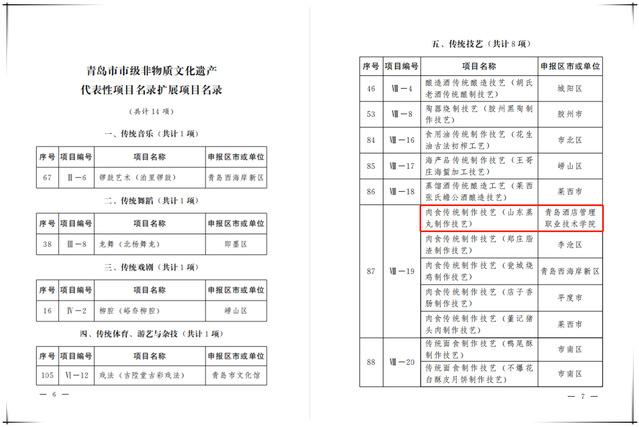 By Dong Quanyue|Qingdao Vocational and Technical College of Hotel Management

The Traditional Meat Making Technology (Shandong Steamed Pork Balls) presided over by Wang Zhixing, vice president of the School of Culinary Arts, was selected into the expanded list of representative projects of municipal intangible cultural Heritage in Qingdao recently.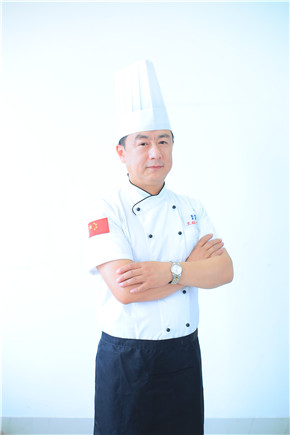 Shandong Steamed Pork Balls originated in the Qing Dynasty. It was improved by Mr. Wang Yisan, a master of Shandong cuisine, and introduced into Qingdao. It was widely spread in Jiaodong area. After several generations of inheritance and development, it has gradually become well-known all over the country, and has been promoted and spread with our college as the inheritance base. In recent years, the main inheritors of Shandong Steamed Pork Balls represented by Wang Zhencai and Wang Zhixing have adhered to the spirit of craftsmanship, kept pace with the times, integrated all kinds of seafood into it, enriched food ingredients, took into account nutrition and health, and fully demonstrated the inclusiveness of marine culture.

This selection is another landmark achievement of the college in inheriting and developing traditional culture and promoting the construction of Double High-level Program. Next, the college will continue to promote the inheritance of skills, promote cultural exchanges, deepen the integration of industry and education, strive to achieve creative transformation and innovative development, and contribute to the quality and efficiency improvement of industrial development.