By Dong Quanyue|Qingdao Vocational and Technical College of Hotel Management

The 15th Sports Meeting was held in the stadium from April 29 to 30. Nearly 2000 people participated in more than 40 events in the games, and more than 800 people won individual and collective awards. The original school records were broken in Men's 100-meter Race and other events.
At the opening ceremony, with the passionate athletes march, all teams walked across the rostrum with neat and vigorous steps and sonorous slogans, and accepted the review of the college leaders and teachers and students.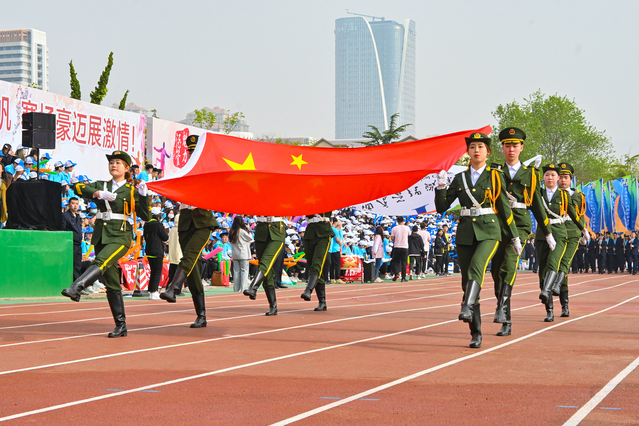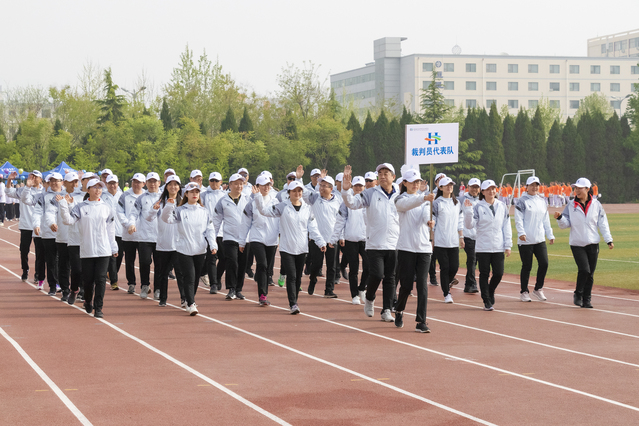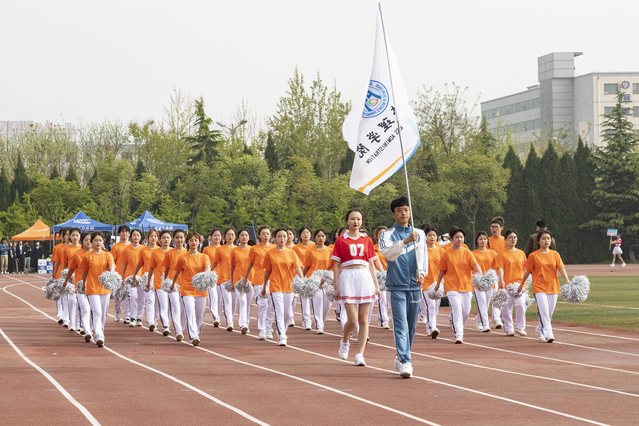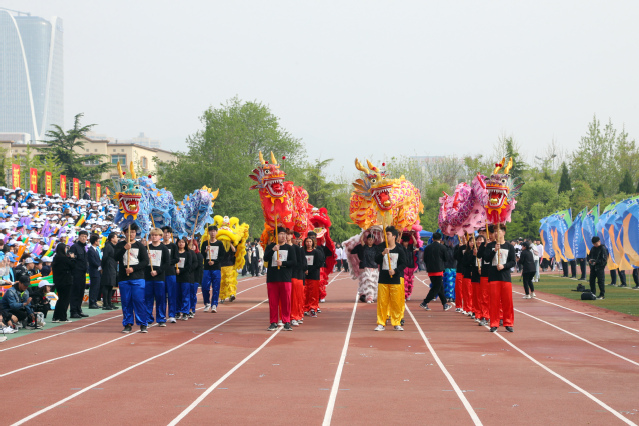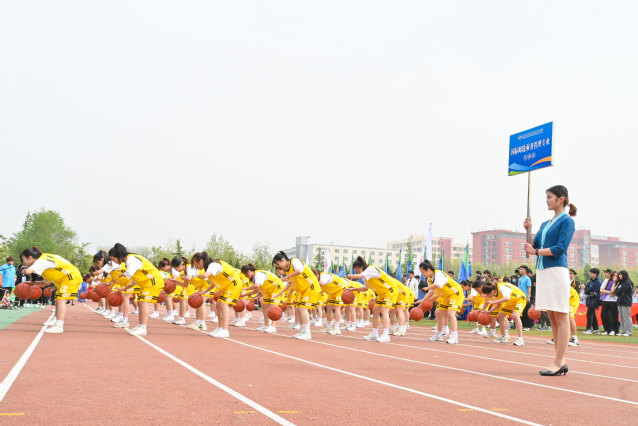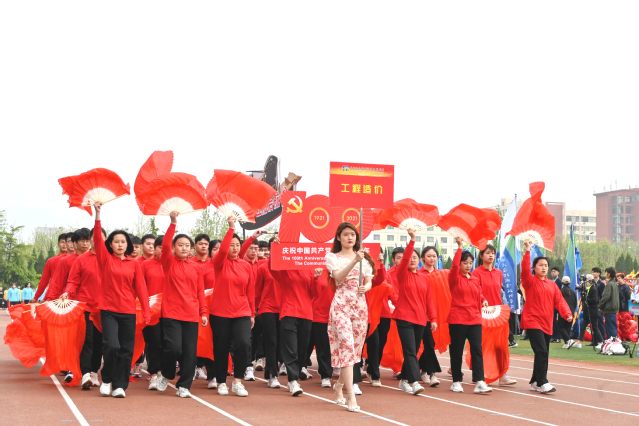 Mr. Li Da delivered a speech at the opening ceremony and he stressed that the college has always regarded physical education as a basic project to realize the fundamental task of moral education and improve the comprehensive quality of students. And we should vigorously promote the reform of physical education teaching, and continuously improve the competitive level of sports and the physical quality of teachers and students. He hoped that the teachers and students of the college would take the opportunity of the Games to form an atmosphere in which everyone participates in campus sports, stimulate their enthusiasm for work, and devote themselves to the construction of the college's Double high-level program .

On the sports field, the athletes strive to be the first, and constantly move towards faster, higher and stronger sports goals.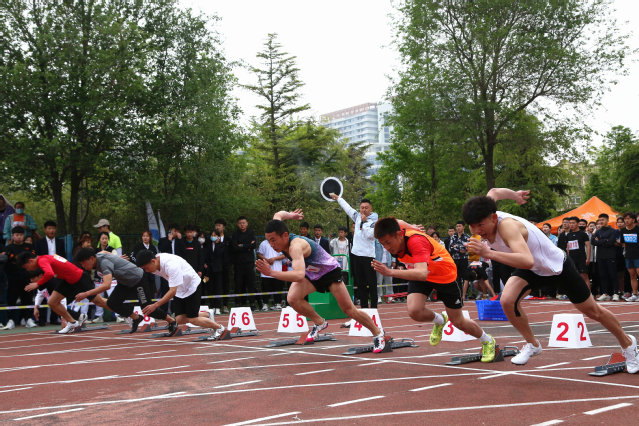 At noon on April 30, all the scheduled events were completed and a grand closing ceremony was held.

President Jiang Yupeng spoke at the closing ceremony. He said that teachers and students are enthusiastic about participating in the games, and new breakthroughs have been made in sports competition. He sincerely hoped that we would establish the concept of being health first, form the habit of doing sports, enjoy the fun in physical activities, improve our personality and will.
At the closing ceremony, Mr. Xia Fei, the chief referee of the games, announced the total group score of the competition. The School of Business Administration, School of Hotel Management and School of Hotel Engineering won the top three of the total score of the student group, and the Department of Basic Teaching, School of Hotel Management and School of Hotel Engineering won the top three of the total score of the teaching group.