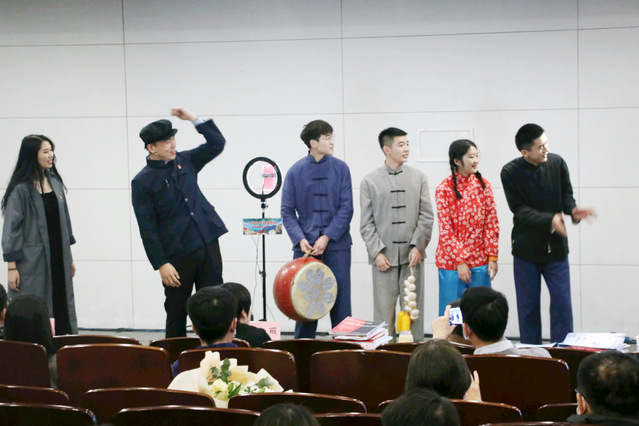 By Dong Quanyue|Qingdao Vocational and Technical College of Hotel Management

The college's selection activity of 2020 General Youth League Branch of Vitality was held in the Academic Lecture Hall on December 28.The winners of General Youth League Branch of Vitality are the Dept. of Accounting, the Dept. of Information Engineering and Technology, and the Dept. of Hotel Management. Ms. Wang Li, director of the Publicity Department of Qingdao Municipal Youth League Committee, Ms. Jiang Lingling, Secretary of the college's Discipline Inspection Commission, and Mr. Gong Enlong, vice president, attended the activity.
The selection activity is divided into two parts: work report display and vitality show. In the part of work report, the general branch of each Youth League demonstrated the achievements and activities in 2020 from many aspects, such as ideological guidance, construction of Youth League branch, reform of Student Union, life education, labor education, civilized etiquette, innovation and entrepreneurship, etc. Around the theme of Happy China in the vitality show, the general branch of each regiment vividly interprets the outstanding achievements in comprehensively promoting cultural, social, and ecological civilization construction by taking the typical stories around, the fruitful achievements and the happy life of empathy as the breakthrough point.
Ms. Wang Li made a wonderful comment on the work report and vitality show, fully affirmed the highlights and experience in the work of the General Youth League Branches, and encouraged the Youth League members and cadres to continue to stick to their original intention and be brave and progressive in the new era.