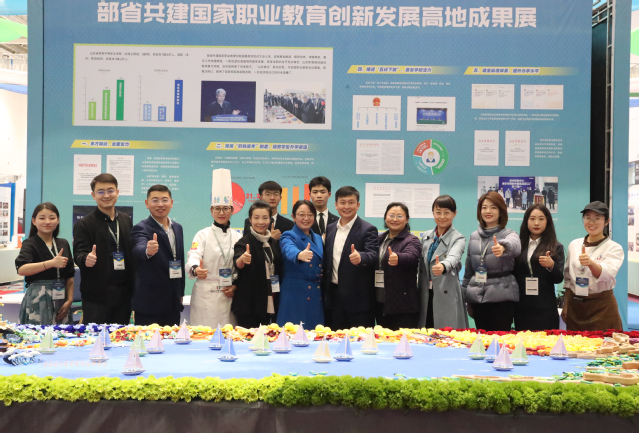 By Dong Quanyue/ Qingdao Vocational and Technical College of Hotel Management
International Summit and Exhibition for Vocational Education was held in Hongdao International Convention and Exhibition Center of Qingdao on November 18, 2020. The leisure and interaction area of Shandong Vocational Education Group, especially the theme exhibition stand of Thousand Sails Competition, won wide praise from leaders and guests.

Since undertaking the exhibition arrangement work, the college leaders have attached great importance to it, held a special meeting to study the exhibition arrangement scheme, established the creative design team of skills theme achievement display, and completed the theme exhibition creation and skill display. The leisure interaction area of Shandong Vocational Education Exhibition Area undertaken by the college is divided into three functional areas: skill achievement exhibition area, leisure area and interaction area. Thousand Sails Competition exhibition stand is the achievement exhibition platform integrating the skills of paper-making, dough sculpture, flower arrangement and environmental art design. The interactive area shows live demonstration interaction including paper-making, tea art, coffee, pastry making and other skills.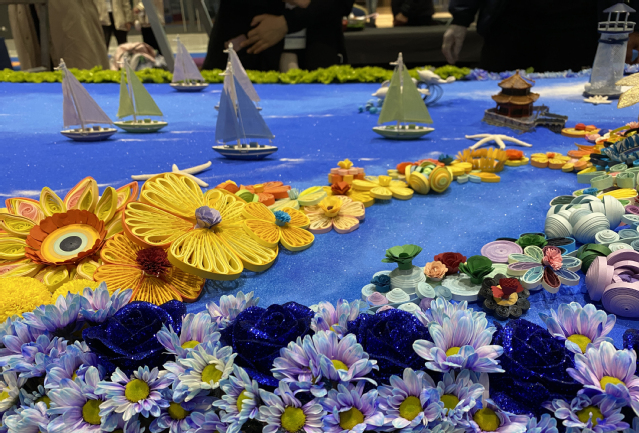 The exhibition stand of Thousand Sails Competition means that the Ministry and province are ready to set sail to jointly build a highland of vocational education innovation and development, which symbolizes that the college is advancing the construction of double high-level program and realizing high-quality development.

In the form of achievement oriented, project management, modular implementation and tutor mentoring, the exhibition fully integrates the skills and literacy courses of environmental art design, advertising design and production, Chinese and Western pastry craft specialty, hotel management specialty.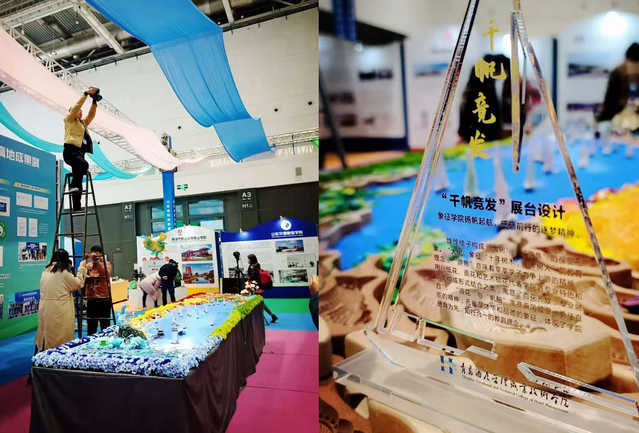 This exhibition is not only demonstration of the college's school running characteristics on the international platform, but also another test of school running quality. It has played a positive role in promoting the quality improvement of students and teacher training and TTT reform of the college's double high-level professional groups.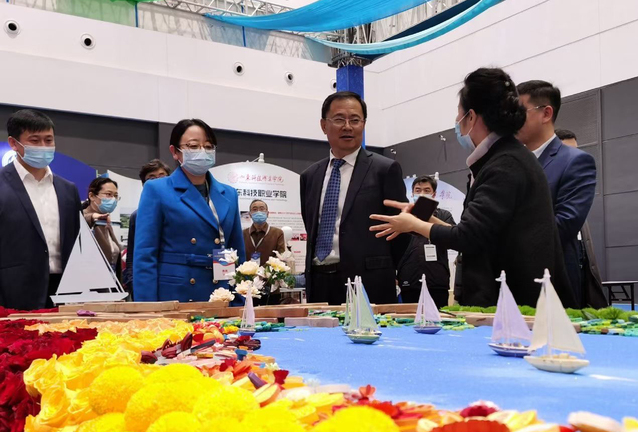 Liu Pengzhao (middle), Secretary of the Party group and director of the Municipal Education Bureau,
visited the exhibition stand of the college