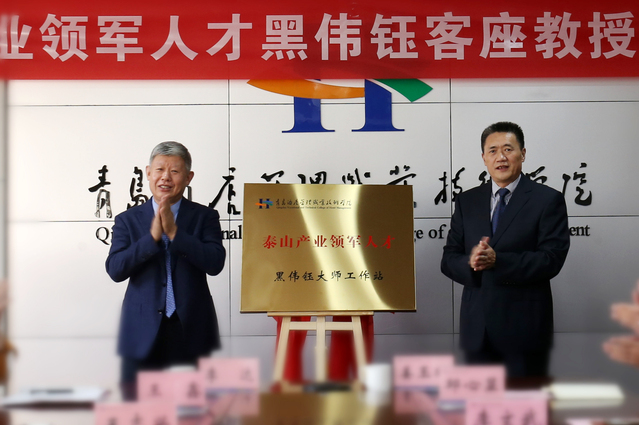 By Dong Quanyue/ Qingdao Vocational and Technical College of Hotel Management

The College held an online appointment ceremony, appointed Hei Weiyu, the Leading Industrial Talent of Taishan, as the visiting professor of our college, and established Master workstation of Hei Weiyuon October 20.

In his speech, Li Da, Secretary of the Party committee, introduced the development of the college and highly praised master Hei Weiyu's pioneering and innovative professionalism, his firm belief in catering industry and his noble love for education. Li Da stressed that the introduction of high-level talents is an important part of the construction of the Double recruitment, double introduction and Double high-level program of the college. The employment of master Hei Weiyu and the establishment of the workstation will further strengthen professional and technical exchanges and cooperation, and effectively promote the high-quality development of education and teaching and professional skills of the college.
Jiang Yupeng, President of the college, presented the appointment letter to master Hei Weiyu. Li Da and Jiang Yupeng jointly unveiled the Master workstation of Hei Weiyu, a leading industrial talent of Taishan. Wang Xin, deputy secretary of the Party committee, and Hei Weiyu jointly signed the appointment agreement.
Hei Weiyu said that it is a great honor to be employed as a visiting professor of the college. He will rely on the workstation to have in-depth communication and exchange with the college in professional skills, personnel training, dish research and development, so as to promote win-win cooperation and cultivate skilled professionals for the catering industry.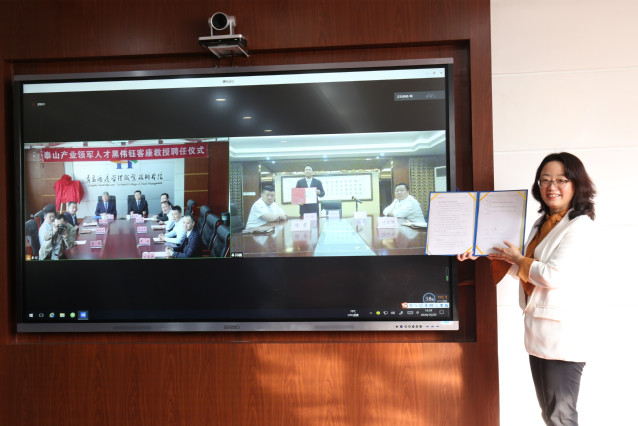 About Hei Weiyu
Hei Weiyu is currently the deputy general manager of Shungeng Villa Group in Jinan. He enjoys the special allowance of the State Council. He has built Hei Weiyu chief technician workstation and Hei Weiyu national skill master workstation. In 2015, he was awarded the honorary title of the Leading Industrial Talent of Taishan by Shandong government. He is the only catering industry master who enjoys this honor in our province.