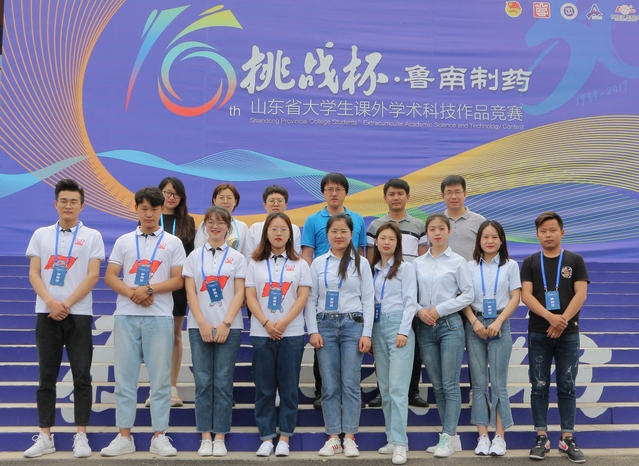 By Dong Quanyue/Qingdao Vocational and Technical College of Hotel Management
We won two first prizes in the final of the 16th "Challenge Cup" National University Students' Extracurricular Academic, Scientific and Technological Works Competition in Shandong Province. One of the winning works is An Exploration of Economic Drive Model of the Bed and Breakfast Community with Mo Ganshan as an Example under the background of double creation and Internet + by Qin Bowen, student of the Department of Tourism and Hotel Management. The other one is A Study of Precise Poverty Alleviation by Red Research Travel in the Old Revolutionary Areas of Yimeng. Their instructors are Yang Yizhe, Yin Ping, Julie Man and Sun Haiyan, who helped them a lot during the preparation.

From May 28 to 30, the Competition was held in Qilu University of Technology, which was co-sponsored by the League and Provincial Committee of Science and Technology, the Provincial Association of Science and Technology and the Provincial Education Department. 162 excellent works and 40 resurrection works from universities such as Shandong University, China University of Petroleum (East China) and Harbin Institute of Technology (Weihai) were selected as finalists.
Since the first competition was held in 1989, it has covered more than 2000 colleges and universities nationwide after 30 years of development, attracting more than 13 million students to participate in the competition.