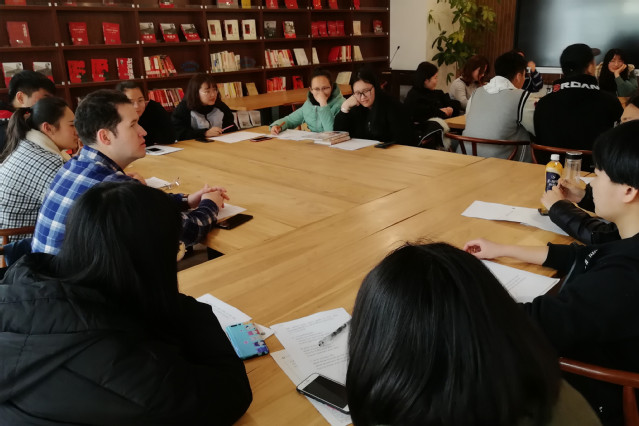 By Dong Quanyue, Qingdao Vocational and Technical College of Hotel Management
The first English Corner of 2019 was held in the library last Thursday with the theme Students' study plan in new semester. Foreign teachers and students have a heated and active discussion on this topic.
Foreign teachers, Bruno, Enyel and Iurii, communicated with each of the participating students passionately in group. They guided the students to talk actively and shared their language learning experience. The lively discussion on the spot aroused students' interest and improved oral English.
This activity has made a good start for the English Corner in 2019, enriched the students' knowledge of English, and exercised their courage to speak English and the ability to communicate with others. Through weekly English Corner activities, the Basic Education Department constantly creates a strong atmosphere for students to learn English, which improves their listening, speaking, reading and writing ability.
Let's Speak English aloud and refuse dumb English.