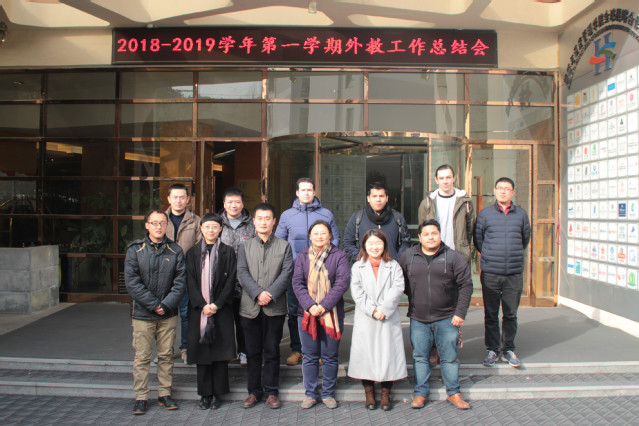 By Dong Quanyue, Qingdao Vocational and Techinical College of Hotel Management

A summary meeting was held on the work of foreign teachers in the training center of Hotel Management on January 10. The leaders of related department, all foreign teachers and related staff attended the meeting.

During the meeting, the leaders sincerely thanked the foreign teachers for their hard work and contributions to the College and summarized the life and work of foreign teachers. Foreign teachers listed the problems encountered in their work and life and some related sections express that they will make every effort to coordinate and solve them. The new management team in the new semester was introduced to foreign teachers. It is hoped that foreign teachers can strengthen communication with college English teachers, do a good job in classroom teaching, integrate various teaching methods into the teaching process, and improve the teaching effect and level of Oral English. Finally, the College sent the Spring Festival greetings to the teachers and their families in advance.
At the meeting, foreign teachers summarized the teaching work and life and put forward personal constructive suggestions for future teaching and scientific research work.
The conference set up a platform for exchange and communication between the college and foreign teachers, further standardized foreign teachers' teaching affairs, and improved the overall teaching quality of the college and building a high-quality college.