On June 5, International Students took part in a coming-of-age ceremony which is the Chinese adult ceremony celebrating the children become adults.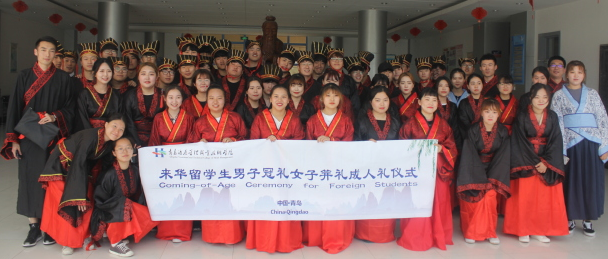 A total of 47 students mainly from South Korea, dressed in traditional Han costumes, attended the ceremony to be recognized as an adult in China.
Professor Li Yunyun gave a lecture about Han costumes and traditional Chinese etiquettes. Volunteers demonstrated the procedures and standards of wearing Han costumes. International students wearing Han costumes experienced the grand Chinese classical ceremony which contains Crowning(Chinese:加冠Jia Guan),Wearing Adult Hairpin(Chinese:加笄),Expressing Gratitude(Chinese:谢礼),Worshipping teachers(Chinese:拜师),Taking an Oath (Chinese:宣誓)etc.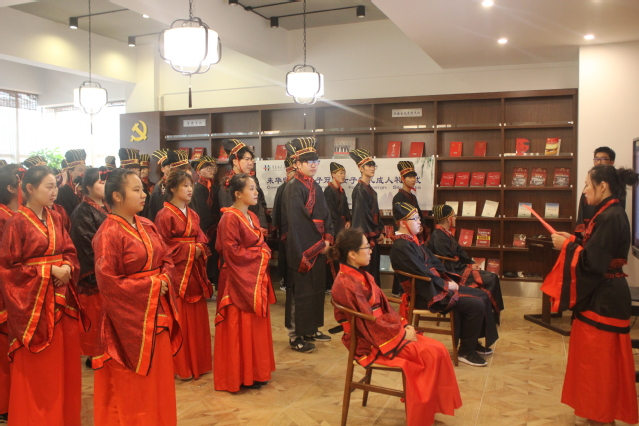 International students took an oath to adulthood in Chinese fluently and Professor Wang Jian gave the best wishes and sincerely hope they will improve themselves, learn more Chinese traditional culture and become youth ambassador for the cultural exchange between China and South Korea.
"We do like traditional Han costumes and learn a lot about Chinese culture and customs from this ceremony. We love China and will introduce Chinese culture to more Koreans when we return toSouth Korea." Said one international student.