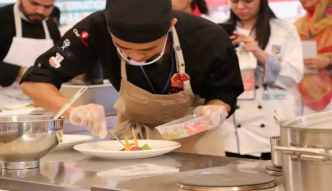 By Dong Quanyue, Qingdao Vocational and Technical College of Hotel Management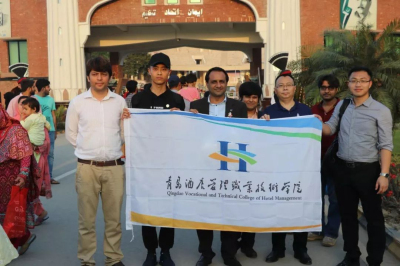 2018 Pakistan international Culinary Championship was held in Lahore which is the second largest city of Pakistan. In order to improve the young chefs' cooking abilities and exchange Sino-Pakistan culinary culture, China Cuisine Association(CCA) sent a three-member team consisting of young college students from three colleges.Cui Bofei, a student from the department of Culinary Arts, was chosen to take part in this championship and won a silver medal for the outstanding performance in CCC,Chicken Practical Cookery

As a top student,Cui Bofei also works as class monitor and vice-chairman in the Students' Union. He won college scholarship twice between 2016 and 2017, national scholarship in 2017 and Campus Learning Star in 2017.

When he got the qualification of taking part in the championship, he put all his hearts into the 45-day training camp with his tutor, Liu Lixin who is a great master in western cuisine.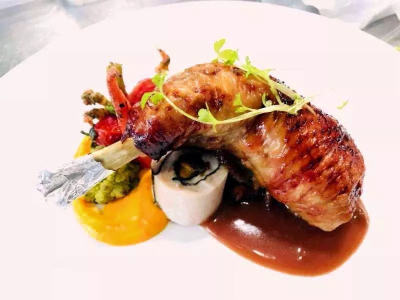 " I felt so exited to see Mr. Liu because I met him once when I was in senior high school. Withhis help and encouragement, I've learned a lot about western culinary and am full of interest and hope to this field. I really appreciate his help." Said Cui Bofei.

Cui Bofei also shared his experiences with his classmates and he said, " Ishowed mypotentials on this stage, through which I believed you must be patient, confident and hardworking if you want to succeed."

Cui Bofei also shared his experiences with his classmates and he said, " Ishowed mypotentials on this stage, through which I believed you must be patient, confident and hardworking if you want to succeed."