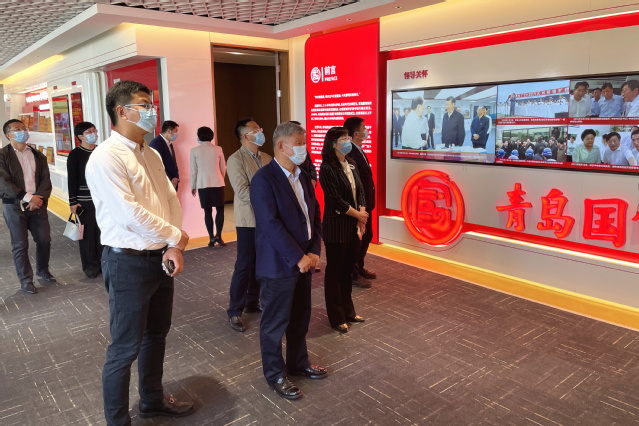 By Dong Quanyue | Qingdao Vocational and Technical College of Hotel Management

In order to carry out the special action of visiting enterprises, expanding posts and promoting the high-quality employment of graduates, Li Da led a team to Qingdao Guoxin Development (Group) Co., Ltd. (Guoxin Group) on May 17 to investigate the needs of social talents, promote the cooperative employment between schools and enterprises, and open up more employment channels for graduates.
During the discussion session, Li Da introduced the overall situation of the college, teaching advantages, characteristics of students and employment trend of graduates. He hoped to deepen the integration of industry and education through various forms on the basis of early cooperation with Guoxin Group, jointly build a collaborative education system, better realize the overall integration and benign interaction between higher vocational talent supply and high-quality development of enterprises. Meanwhile, we should and promote the organic connection of education chain, industrial chain and talent chain to cultivate high-quality, skilled and innovative talents for local economic and social development,.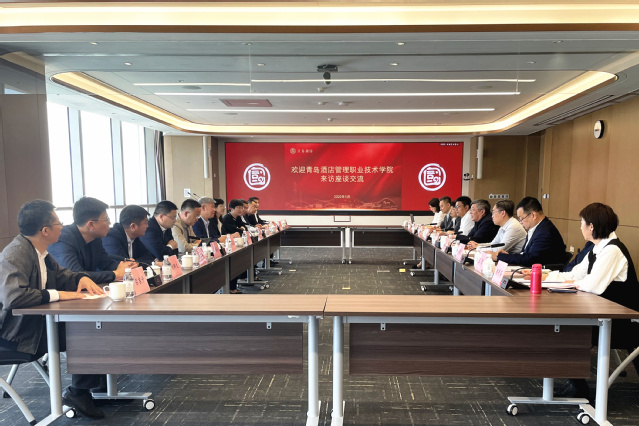 Wang Jianhui, chairman of Guoxin Group, introduced the development process of Guoxin Group and the talent demand for relevant majors. He said that the two sides have always maintained close and friendly ties, and look forward to carrying out some practical cooperation in internship, skilled talent evaluation, industry standard formulation, voluntary service activities and professional skill training in the future. In line with the principle of being practical and lasting, more talents and technical support should be provided to match Qingdao's development strategy and serve the overall situation of urban development.

The two sides had in-depth exchanges on the joint construction of schools and enterprises, cooperative education, skill appraisal, technical services, internship and employment, and began to draw up a joint construction agreement.