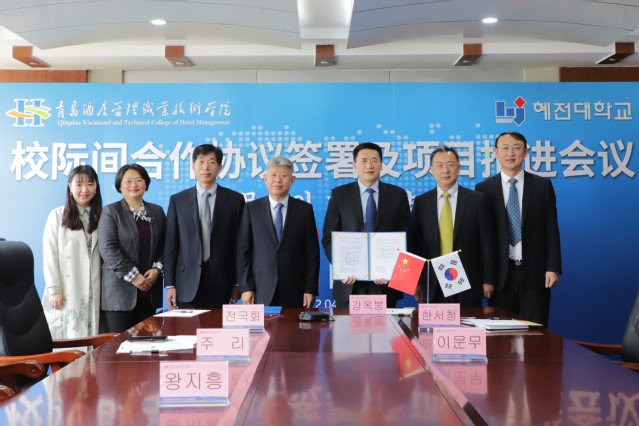 By Dong Quanyue|Qingdao Vocational and Technical College of Hotel Management

Li Da, Secretary of the Party committee of the college introduced the progress of the intercollegiate exchange project between the two schools. Based on the third five-year cooperation agreement, he hoped that the two sides would take cooking as the exchange carrier, strengthen high-level mutual visits, mutual learning of teachers and students, joint specialty construction and technical exchanges etc. So we can jointly cultivate talents with international vision, and create a beautiful business card for mutual learning of food culture and vocational education exchanges between China and South Korea.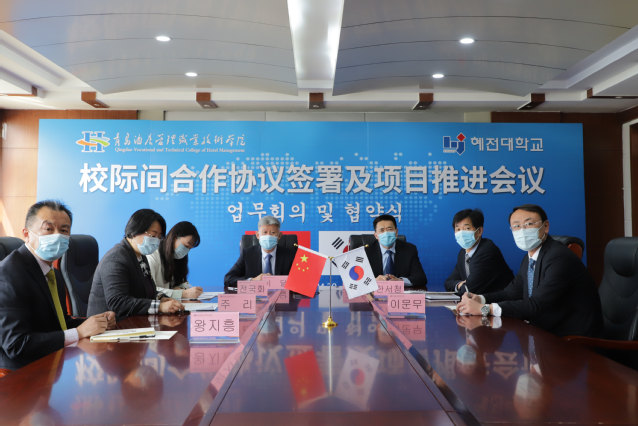 Li huishu, director general of Hyejeon College, reviewed the course and achievements of cooperation between the two sides in the past 14 years, and hoped to continuously deepen the cooperation and strengthen the international training of students on the basis of majors, so that the two sides can jointly start a new journey and usher in new development.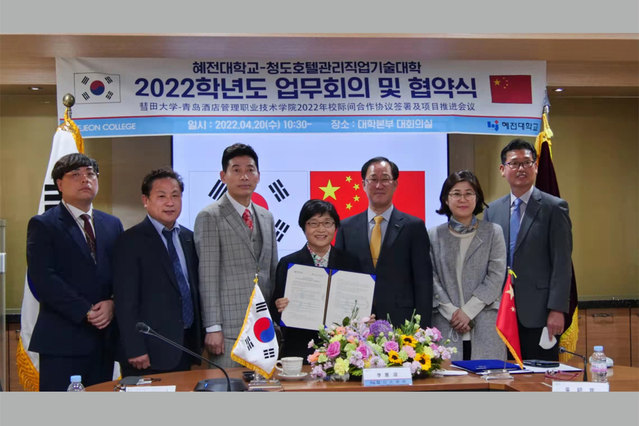 Subsequently, Li Huishu and president Jiang Yupeng signed the third five-year cooperation agreement on behalf of the two colleges, and conducted in-depth discussions on the semester system of Chinese food specialty of Hyejeon College in 2022, Korean food specialty exchange and other projects.

The two sides will continue to deepen the skill exchange between Chinese food and Korean food, practice the cooperation concept of jointly promoting and sharing between the two schools, provide diversified learning support for the students, constantly push forward the cooperation on the basis of mutual learning and common development, and strive to become a model of vocational education cooperation and exchange between China and South Korea.